I really love Native Arts, and it's much underrated in Omaha. A Native Arts show at the Bemis Underground, I'm keeping an eye out and gathering those who are interested. Send people my way if they're interested in showing.
Here are some of my favorite Artists as of lately: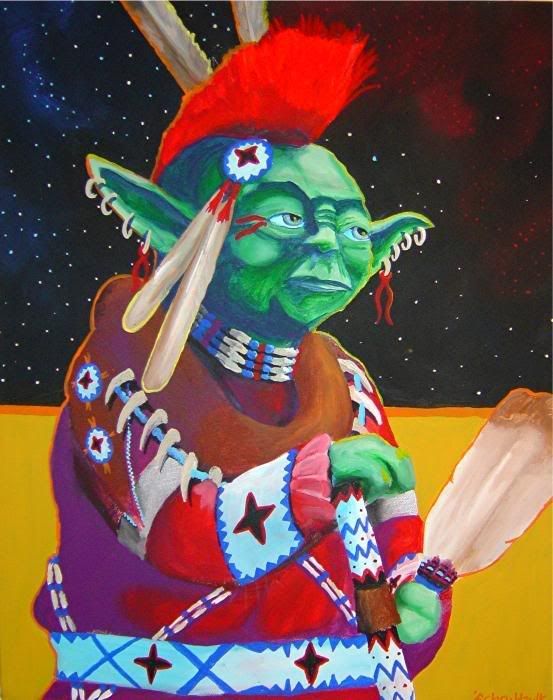 by Bunky Echohawk
If Yod޲޲a Was޲޲ An Ind޲޲ia޲n޲ . . .
Pawnee/Yakama
Evans Flammond, Sr.
Horse Raid Painted Buffalo Robe
Lakota- Rosebud Sioux
Cool Art! There's so much contemporary Native Art around, it's not all just beads and moccasins. Oh but look at these kicks! You'd have to be a really good dancer wearing these. By Teri Greeves "NdN Princess"
haha!